This month Chad took some time off so we could spend some time in Vegas with his family. Here are the highlights!
Shark Reef at Mandalay Bay with cousins Nate and Abby:
Our huge, gorgeous room at the Trump Towers where Chad and I celebrated our anniversary (thanks to Fran and Jim for watching the kids!):
We totally appreciated the free upgrade.
Date night with Rob and Jaime to Max Brenner for dinner and dessert: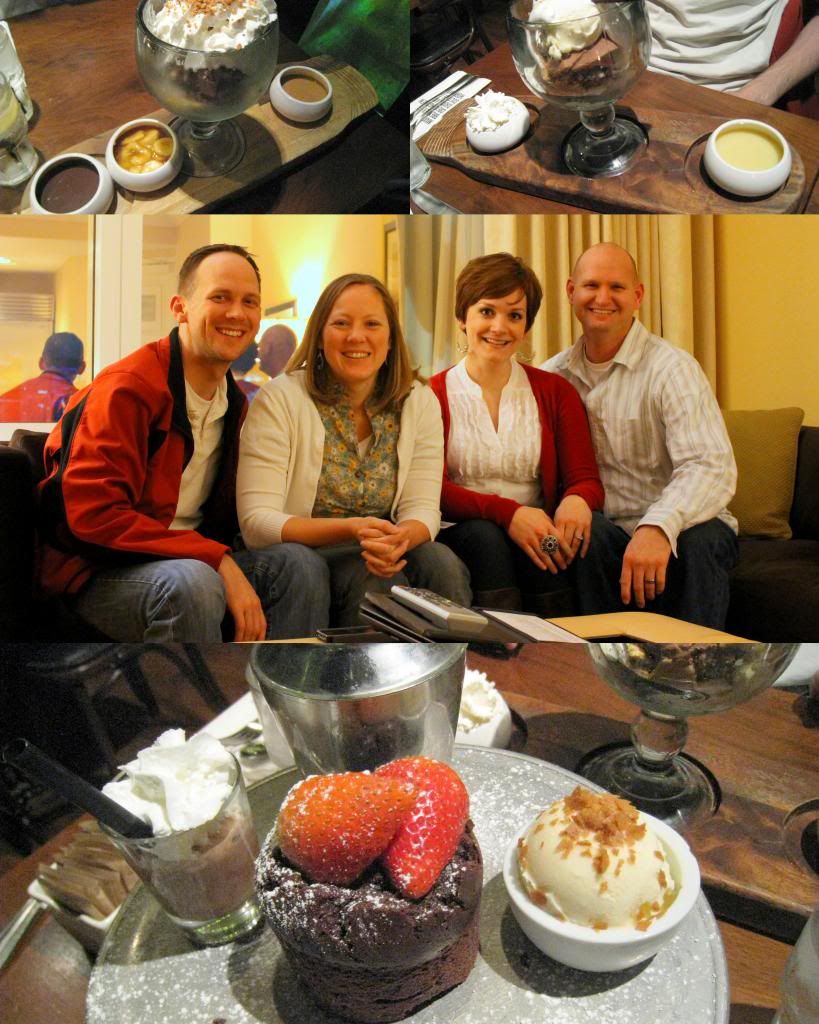 Amazing ice cream sundaes, and a chocolate lava cake.
Bass Pro Shop's Winter Wonderland: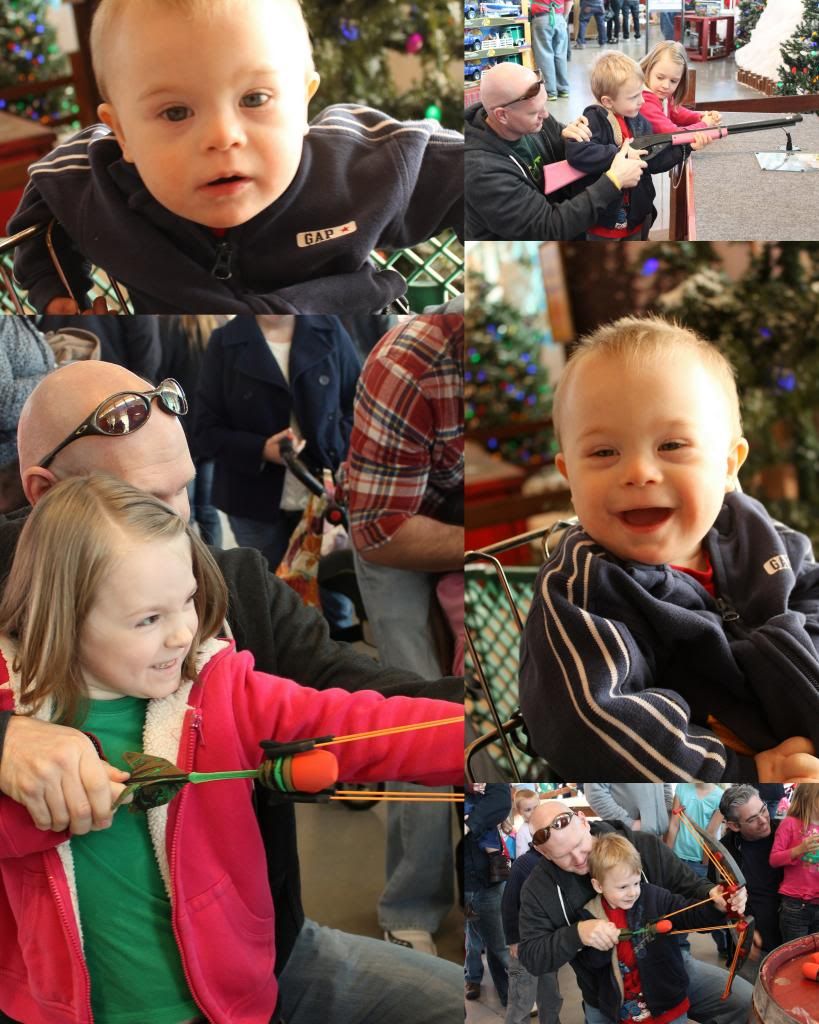 I love Bree's look of evil concentration.
Grandma treated us to manicures (it was Bree's first time, and they gave her the star treatment; she especially enjoyed the free snacks):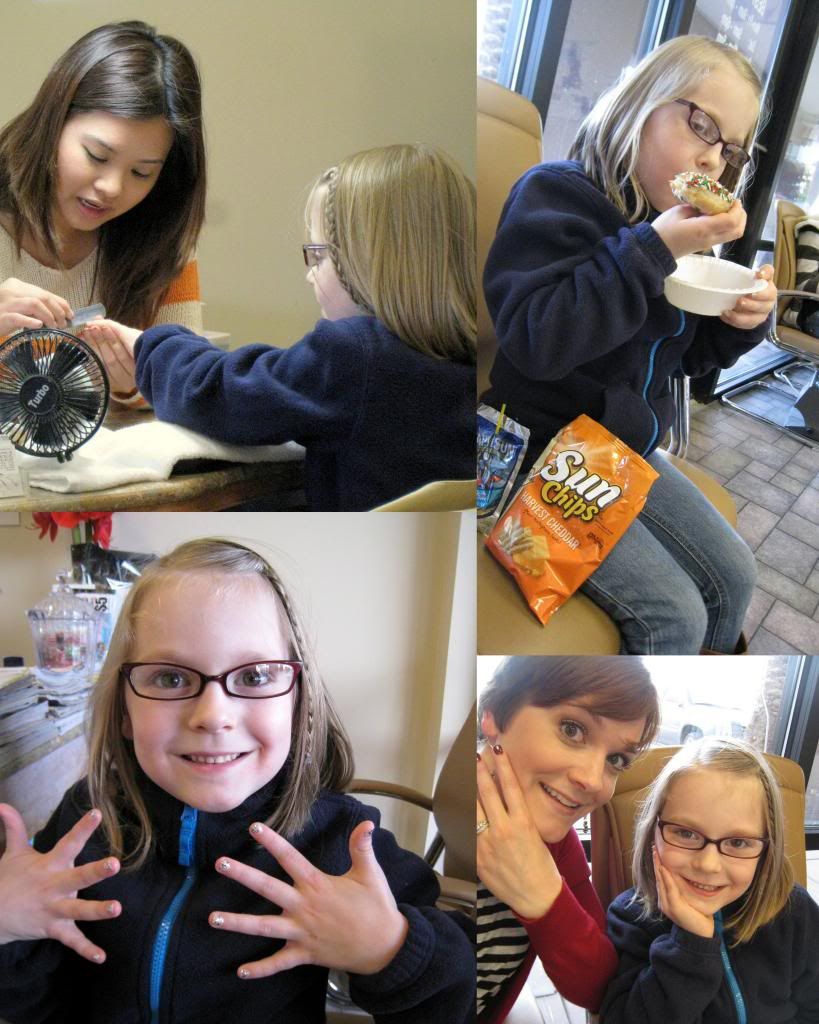 Look how natural my pose is, trying to show off my nails.
Gifts from Grandma and Papa (See's candy, a Bluray player, scooters, a Fijit, Little People, Legos, Polly Pockets, and the noisiest elf-voice microphones known to man!):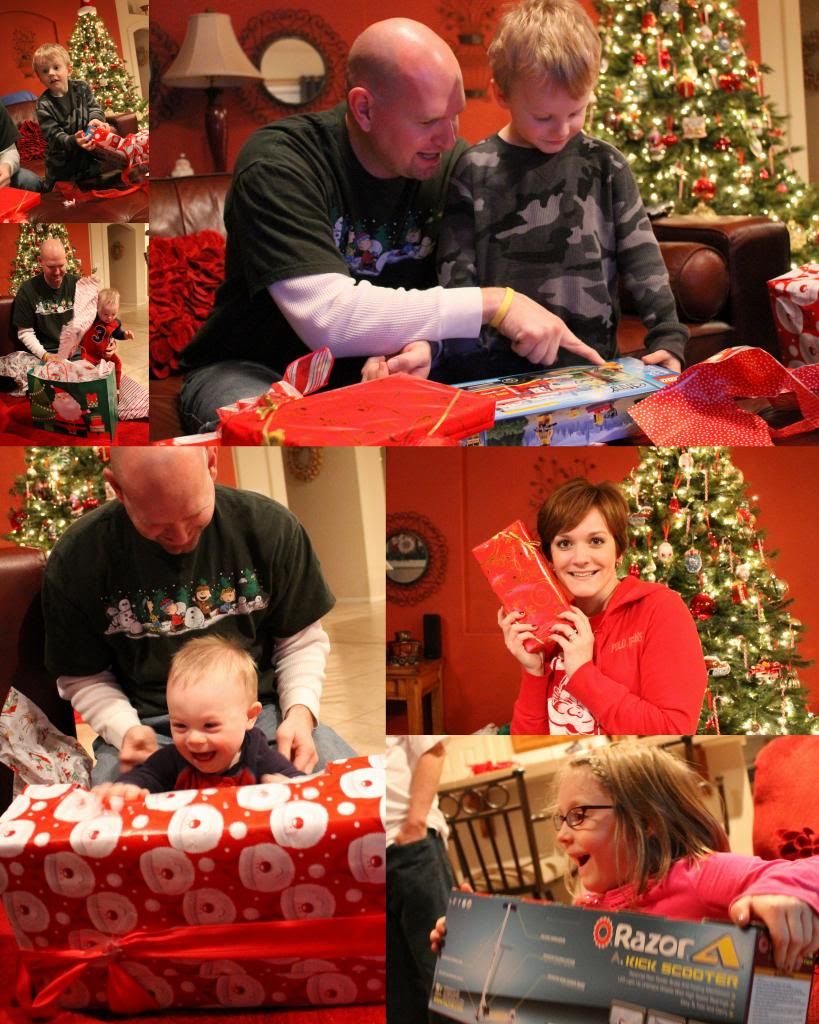 Chad's parents made us feel so welcome in their home, and it was a festive visit filled with fun and gifts (I thought it was Hanukkah the way we had presents every night!). We sure appreciated everything, and had a great stay.