The kids look forward to "The Walk" every year. It's not only a lot of fun for our family, but it's a great opportunity for us to raise money for Sharing Down Syndrome (an organization that has made such a difference to our family and the community). We had a great group of people who donated this year, and were so grateful.
Saturday morning dawn hot (of course), and sunny (no surprise there). We got to the stadium at 8:00 am. The event goes until noon, but we've realized over the years that everyone's happier if we can finish up by 10:30, before we become red-faced, sweaty, and a tad cranky.
The pictures speak for themselves: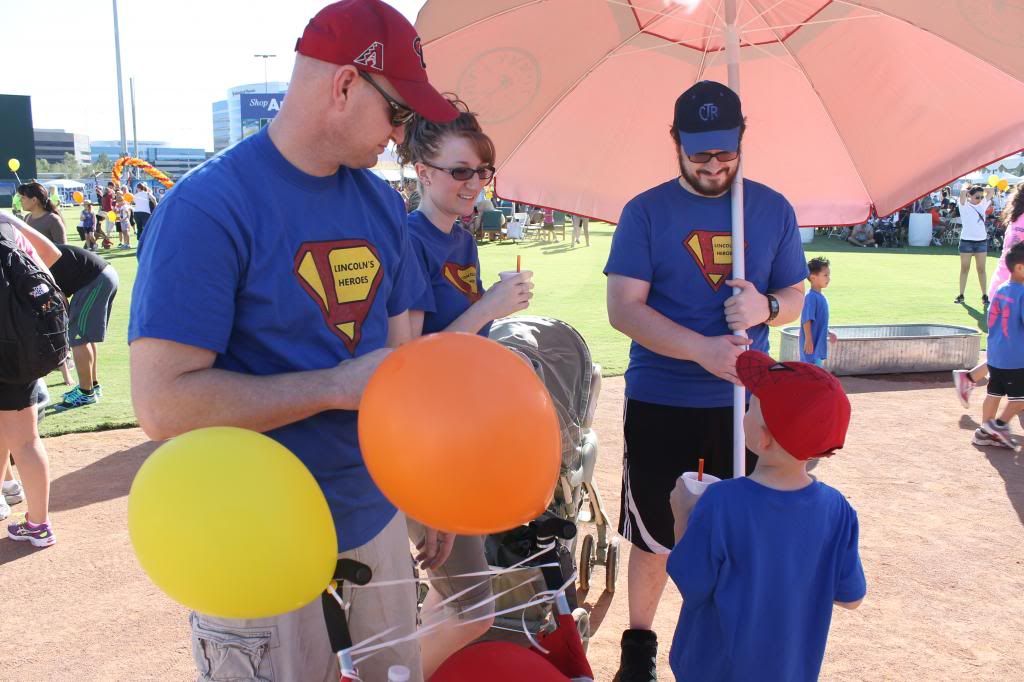 The beach umbrella was Chad's idea. Genius.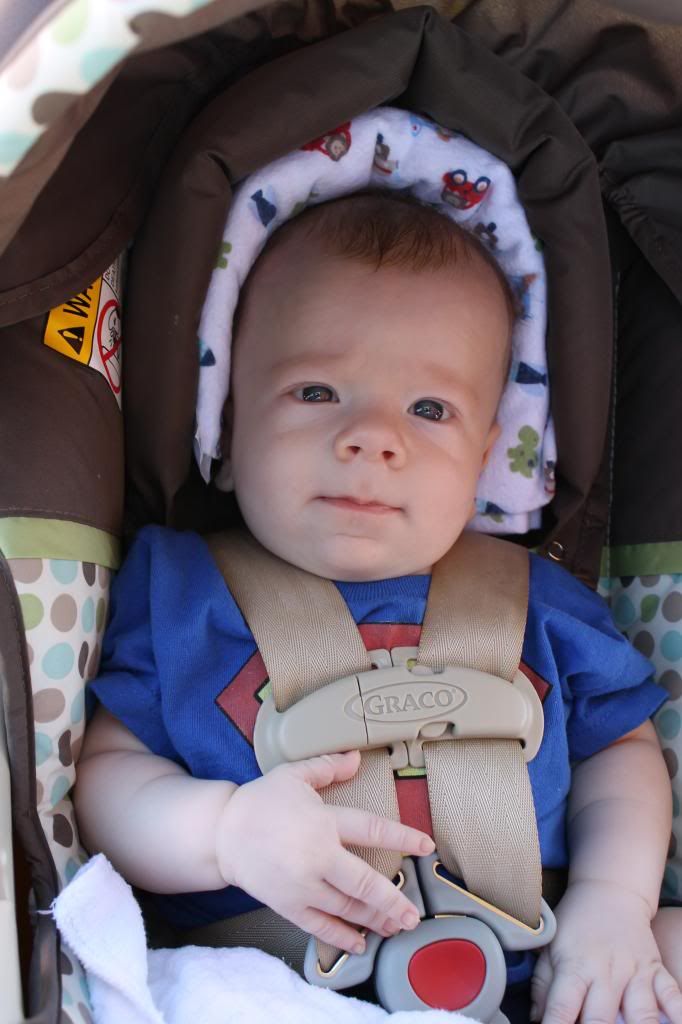 Corban's first time.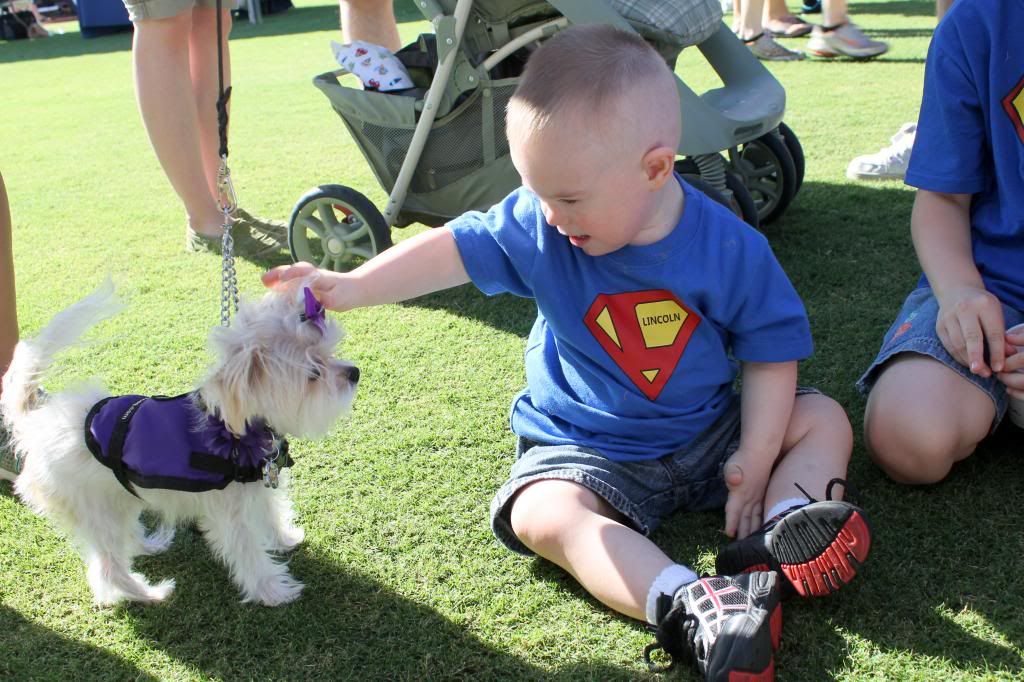 Lincoln was obsessed with this therapy dog. He kept hugging her. It. Was. Adorable.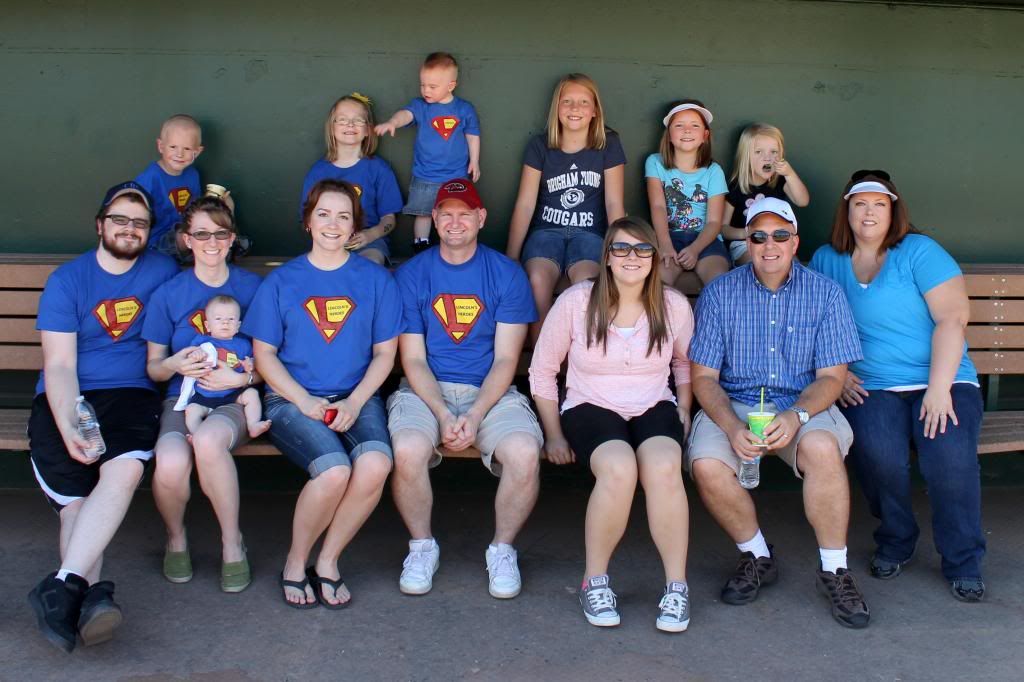 We were joined by Adam's family and my cousin Jennifer's family.
It was a great day, and a great reason to walk.