The kids had their first-ever Awards Assembly this month. Bree received a Perfect Attendance Award, and Mason made the Principle's List for straight A's (a common achievement among kindergarteners). Bree was very proud as she stood up when her name was called.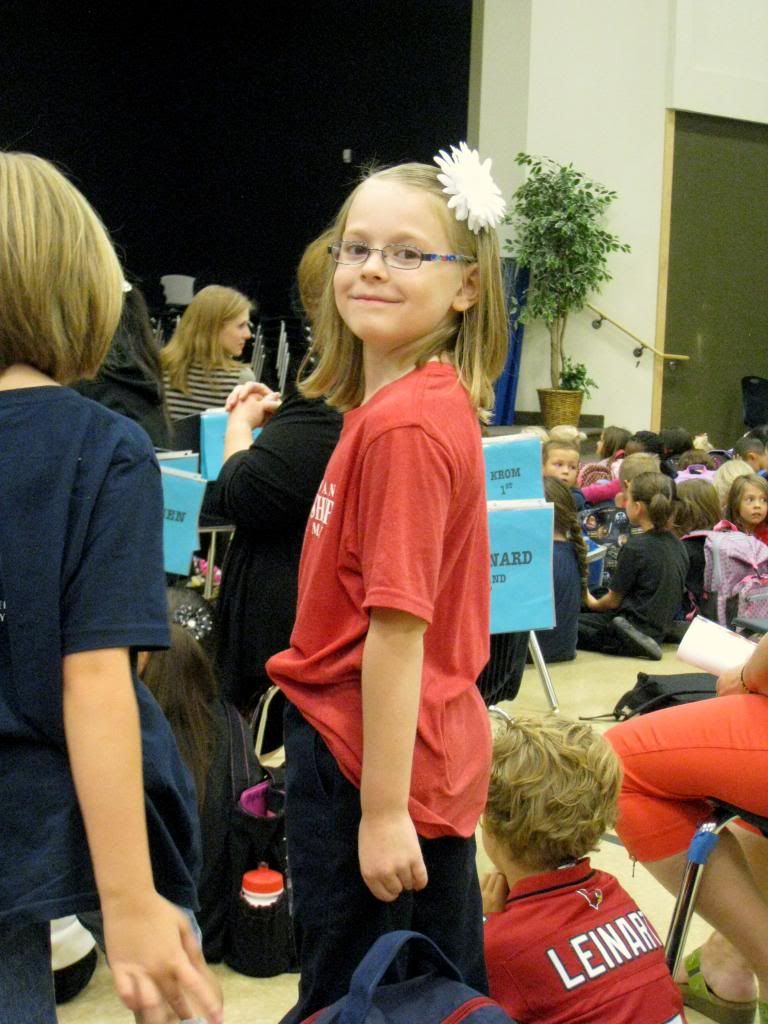 10/18/13
We carved pumpkins, and the kids sketched out several drafts before we cut into them.
10/26/13
The jack-o-lanterns lasted a whole three days in our warm autumn weather before rotting to mush. Sadly, I did not get any photos of them.
Our Ward Halloween Party and Trunk-r-Treat was fun, and even though it was crowded, and the food line was insanely long, the green screen photo made the evening worth it.
Lincoln looked adorable in his Zero costume.
Everyone commented on how awesome our costumes were...and two or three people even knew who we were supposed to be!
We had a little Halloween Dinner Party on Halloween night, and I invited a bunch of our neighbors. We had TONS of food.
Aside from my family, only two people showed up. Sigh. That's what I get from trying to advance our neighbors from acquaintance status to friend status. But we had fun anyway.
And my brother's family won the prize for cutest costumes.