Sweaters, scarves and boots. Even if the weather is still in the upper 80s. Incidentally, I knitted myself a scarf with some Sashay yarn I found for $1.00. I'm not sure how I feel about it. Looks kinda like this:
Wardrobe changeovers for the kids. The hand-me-down bins open up, we sort through items that might still fit from last year, and we scan the clearance aisles to stock up for next year.
Fall cleaning. The cat hair from the previous homeowners is officially gone. From the window sills anyway. Thank you Chad.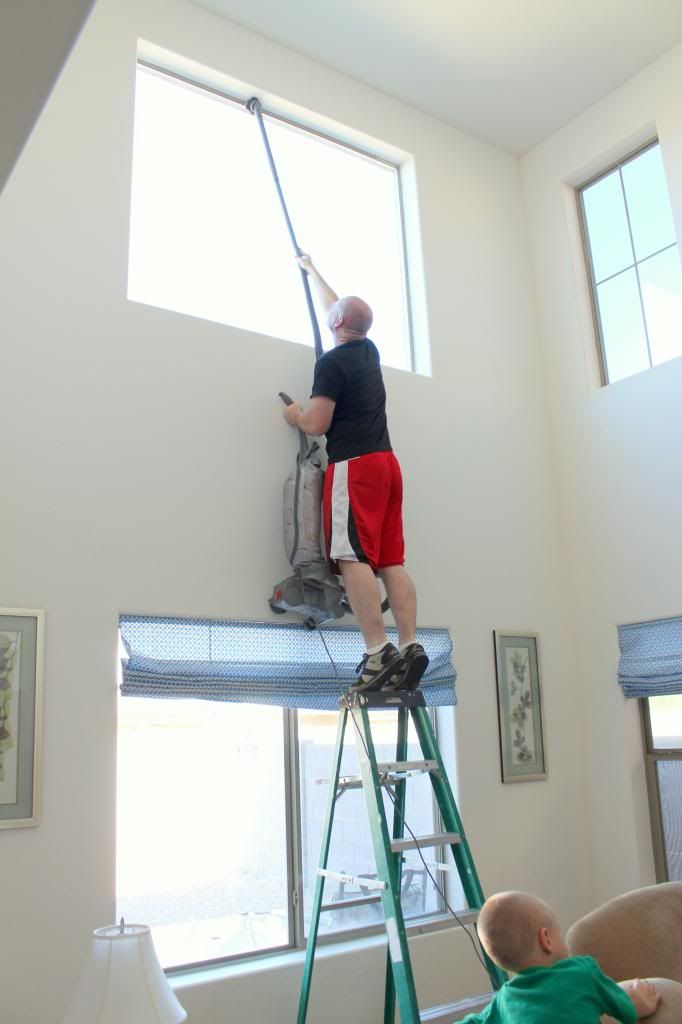 Halloween decorations.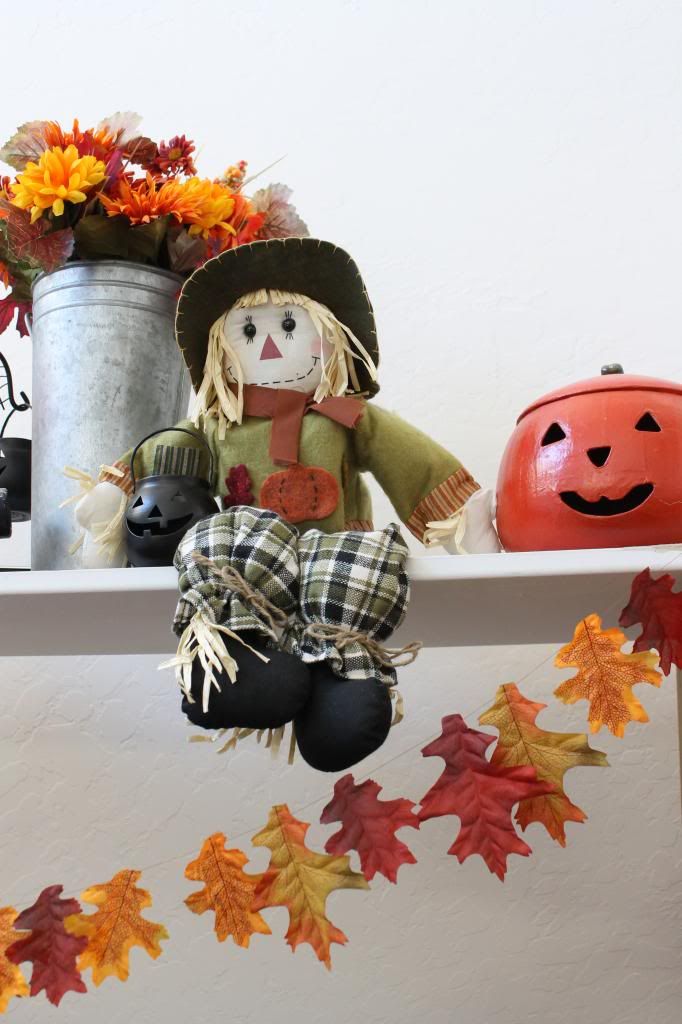 Homemade pumpkin doughnuts, pumpkin cake, and pumpkin cookies. And I can now say with certainty: a can of pumpkin plus a box of spice cake mix does not equal amazing cookies. Edible, sure, but not amazing. The doughnuts and the cake, however? Drool.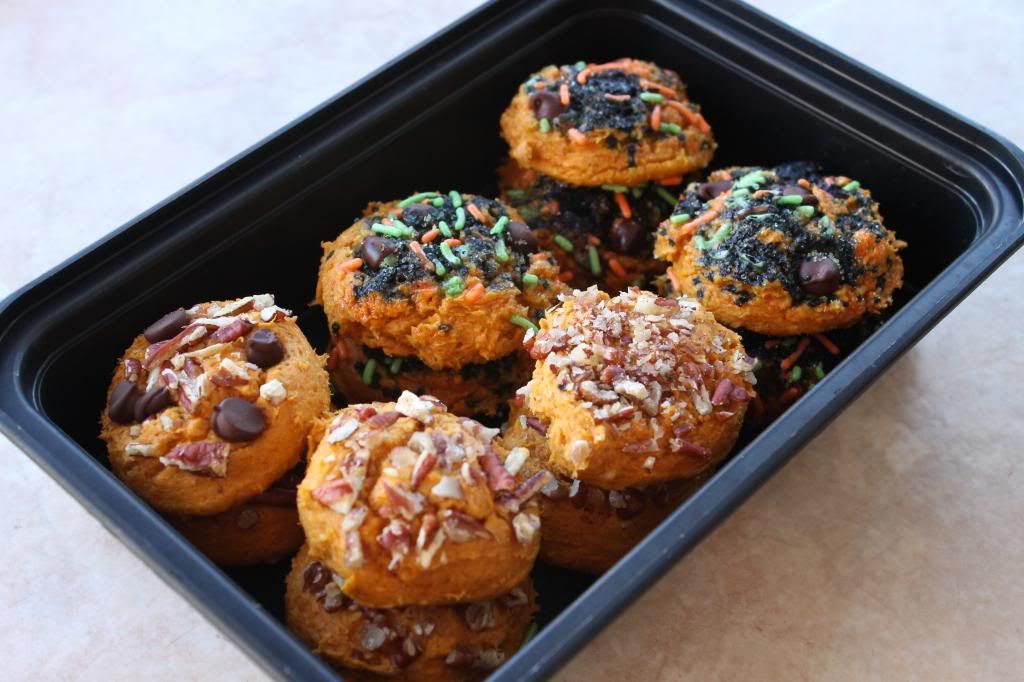 The first hot chocolate of the season. Sadly, I did not get a picture of this event, but I found this photo from a 2007 blog post. Recently I couldn't get my beloved Cafe-Motion to work, but Chad was able to fix it! They just don't make them anymore. No, really--they actually don't. Please don't die, little motor...I don't know what I'd do without you!
Fran's Caramel Corn. Soft and heavenly.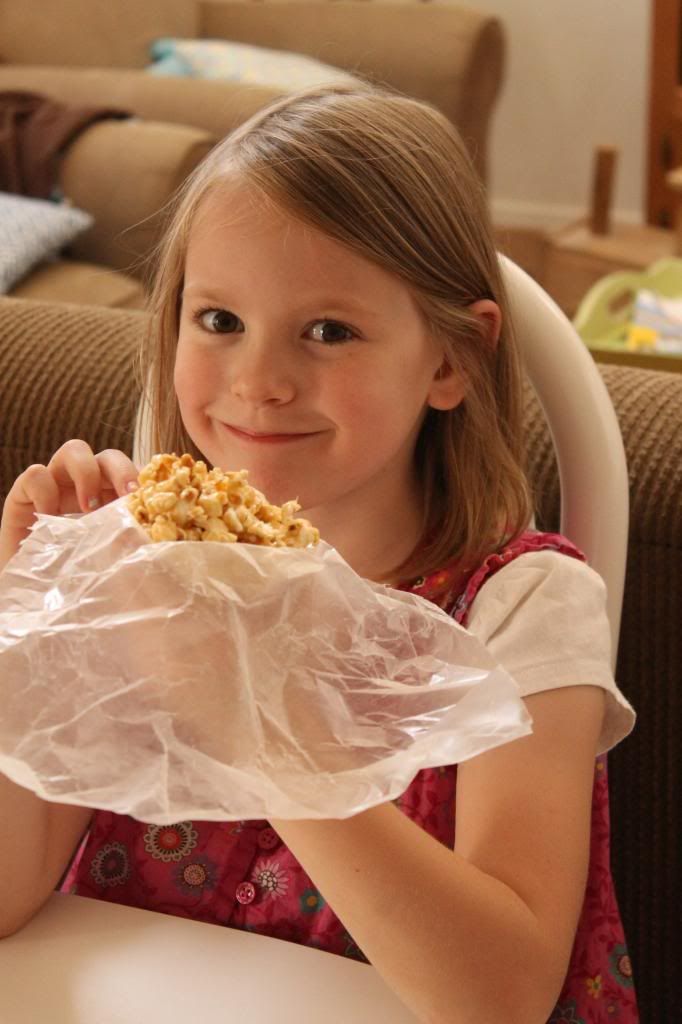 Directions
:
Boil
:
2 full packed cups brown sugar
1 cup light corn syrup
1/2 cup butter
Add
:
1 can sweetened condensed milk (I totally made my own with powdered milk!)
Bring to boil stirring constantly, cook to soft ball stage.
Pour over 3 gallons popped corn (1 1/3 cups kernels)
And while we were at it, we made caramel apples. The dipped slices weren't a success...the caramel liquified and slid off. They were still delicious, and the kids had fun decorating them.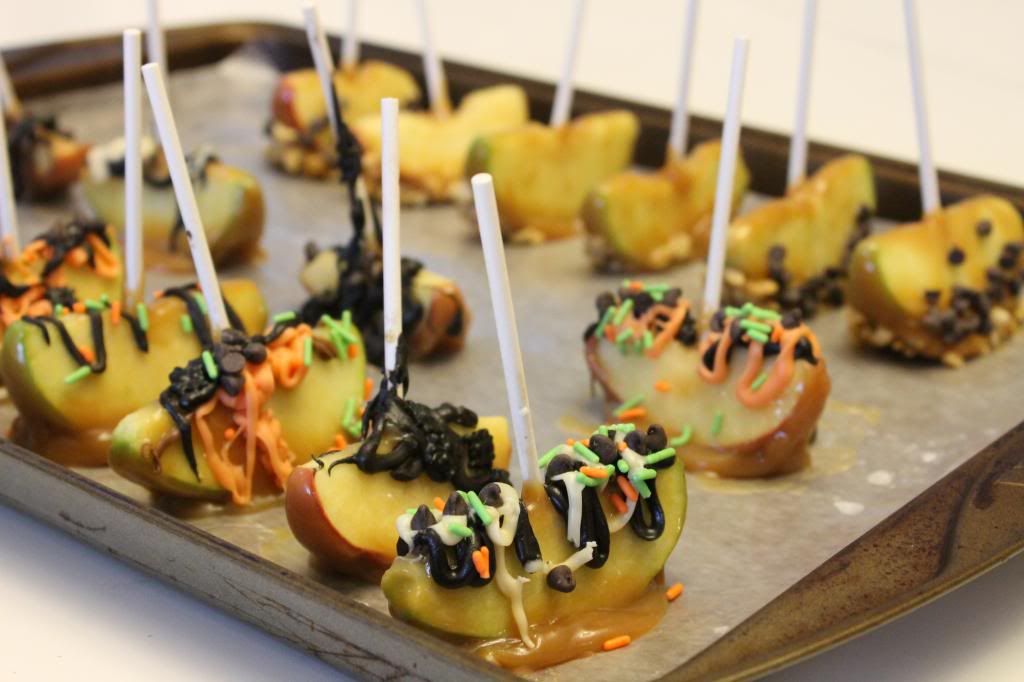 Whole caramel apples were more successful, even though the caramel sagged a little overnight. They still made decent gifts for the kids' teachers, though. And I felt like such a super mom, I was almost envious of myself.
Okay, bring on the cooler weather. We are so ready.