It was our first Christmas morning in this house, and it was perfect. It was stress-free, work-free, and we were all healthy. That's all I ever want, really... Except for maybe a Bissell Symphony. I really did want that. It has changed my life.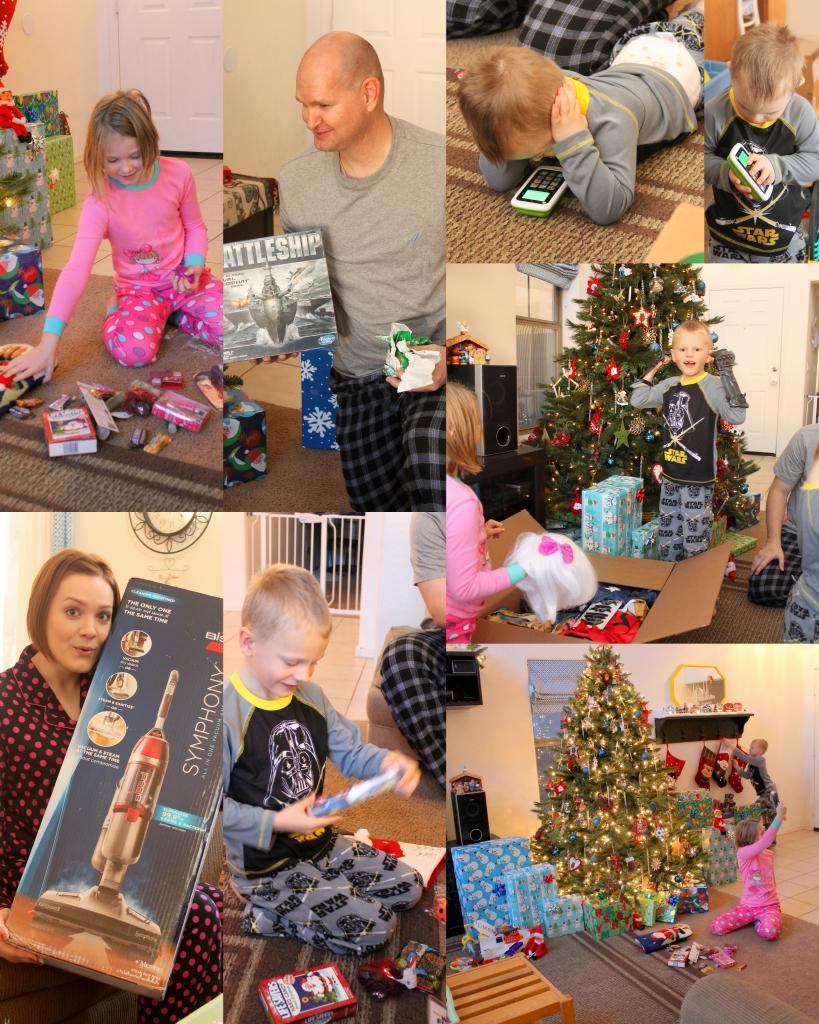 There were tons of Legos for Mason, tons of Ever After High dolls for Bree, and Lincoln LOVES his "smart phone" toy.
Then there was the winding down of Christmas morning. A magical time. Cocoa, homemade orange rolls, and Lego building, of course.