We've made a lot of memories in this Suburban. It pulled our camping trailer to
Tombstone
and
Big Lake
. It transported a fishing boat and our family to the
Wallace reunion
in Colorado. It splashed through
roaring washes
on the way home from my parents' house. It has held tremendous amounts of camping gear, luggage, and Christmas presents. It has needed some very pricey repairs.
But we don't need a huge vehicle anymore. It's impossible to find parts for. And we need to cut back on gas and insurance. So we decided to sell it.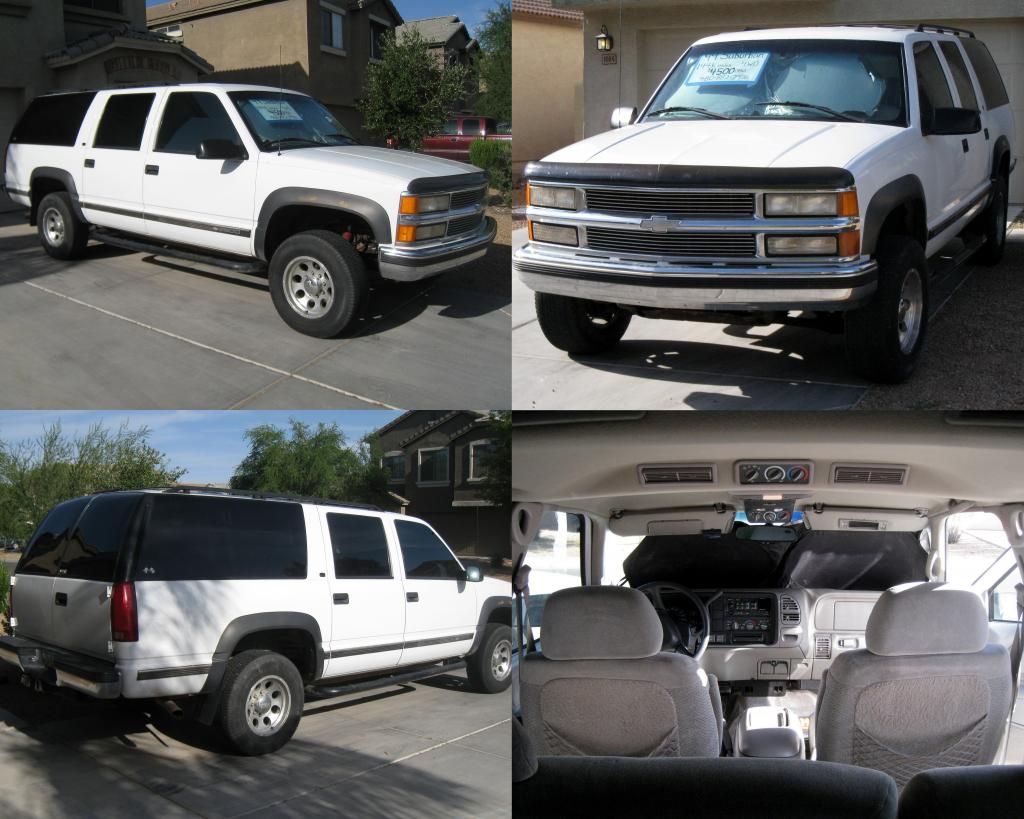 Listed on Friday, sold on Saturday. It was much quicker and easier than I expected.
We are a one-vehicle family again, for now. Thank goodness Chad has a work car.
And our half-empty garage suddenly seems gargantuan.