Chad's new schedule (day shift with Thursday-Saturday off) brings with it so many blessings. We love having him home in the evenings. And we are much more able to have a social life when he has Friday's and Saturdays off!
This was the first time he has been able to go to a ward Fathers and Sons campout. Mason was pretty excited to have one-on-one time with his dad. The campground was pretty full, so Chad and Mason weren't even near the rest of the men from the ward, but that didn't bother them any. The weather was great, and Mason was more than happy to eat mini donuts for breakfast.
Bree and I had a girls' night while the boys were away. We did our nails, watched "Enchanted," and made some necklaces with the bead kit Bree bought with her birthday money.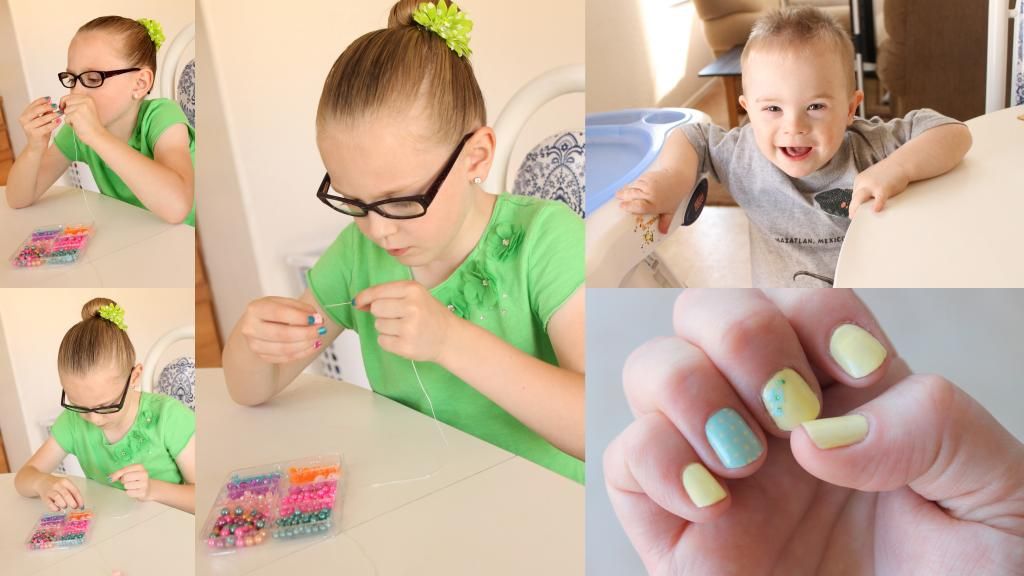 Lincoln felt a little left out, but we took him along with us to breakfast at Starbucks (we had a gift card left over from Christmas). Again, we were unimpressed with their hot chocolate and smoothies. But the lemon pound cake and chocolate-filled croissants were pretty good.
Bree is already asking when our next "Girl Time" will be.