For the second year in a row, my mom helped organize a Nativity display in San Manuel. This year they collected 682 unique and diverse nativity displays from around the world made from different materials such as clay, ceramics, tapestries, glass and even Popsicle sticks. I was so glad I made the drive. We roamed up and down the rows of beautifully displayed scenes, while soft Chrismtas music played in the background. We took a break to listen to
John Richins, a local Cowboy Poet, who told cowboy Christmas stories, sang songs, and recited his own Cowboy Christmas poetry. I enjoyed that more than I thought I would, as he shared a piece of his own family heritage. I'm proud to say that I come from cowboy stock too.
The vast range of nativities was amazing.
From the truly unique:
To the incredibly tiny: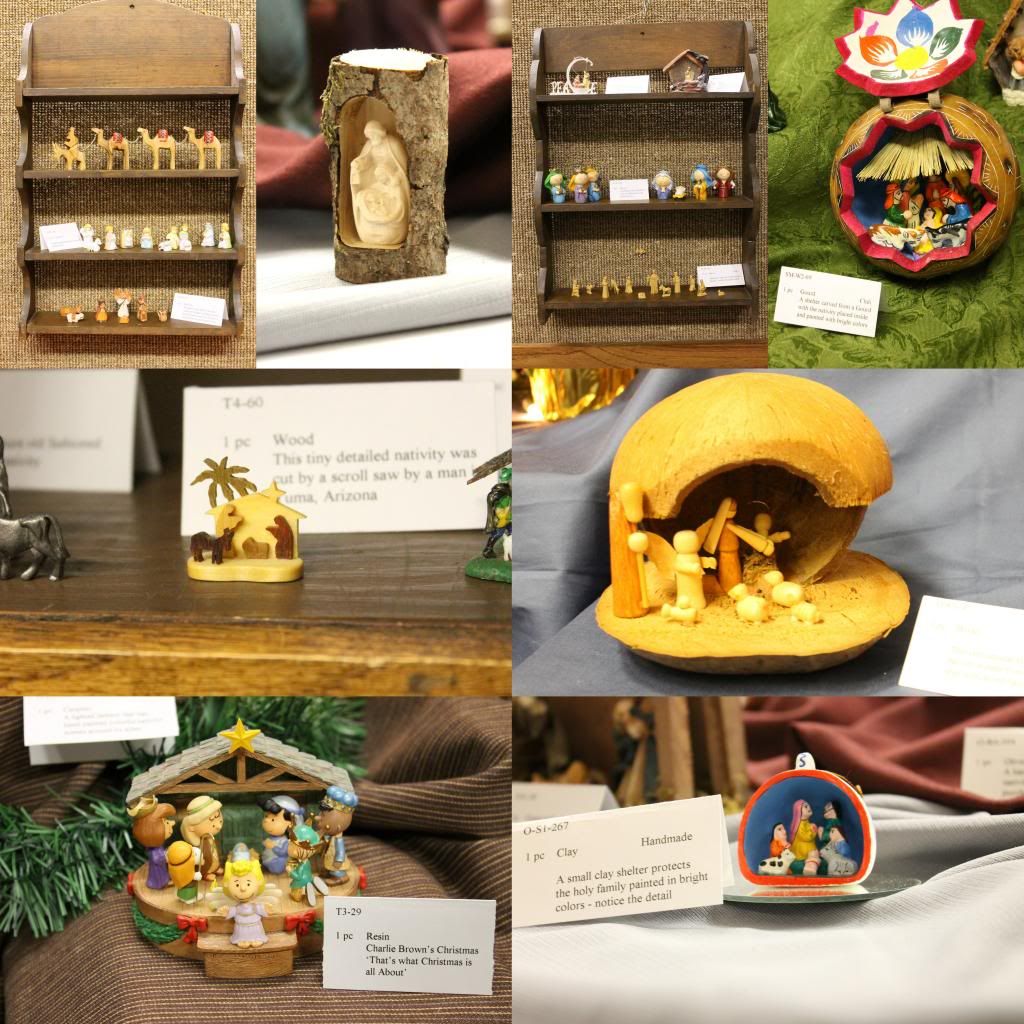 And then some that were just downright beautiful:
It was a wonderful way to spend a December Saturday, and helped my heart get ready for Christmas.