We took a trip to the valley for a couple days to visit Adam and Heather, and to use the Christmas present my parents gave us: passes to the Arizona Museum of Natural History! Bree is fascinated with history, and this museum has a lot of fun things for kids, including a courtyard where they can pan for gold and "dig" for dinosaur fossils.
We really enjoyed it, and look forward to using our passes much more.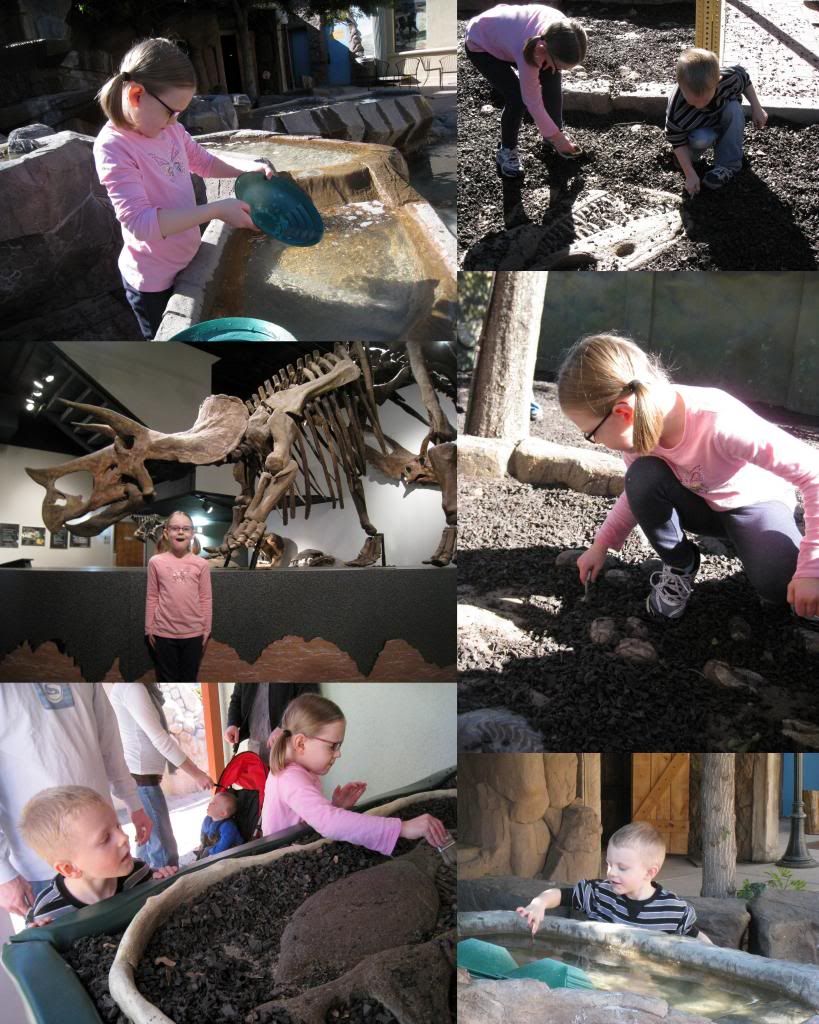 We all went to Famous Dave's for a delicious BBQ dinner. We got the big feast, which is a great value, and we got to try tons of food, including a super-tasty complimentary bread pudding for dessert (something they do for first-timers). And Lincoln exhibited his love for country music.