In her own words:
I prepared for my baptism by listening to my mom and dad and by praying. My parents helped me prepare for baptism by teaching me right from wrong. I chose to be baptized because it is one of Jesus's commandments.
I was baptized by my dad on April 26th, 2014. I was confirmed a member of The Church of Jesus Christ of Latter-Day Saints. The witnesses of my baptism were Grandpa Wallace and Grandpa Wilkinson.
When I was baptized I felt the spirit. The water was warm and comforting. I felt happiness and proud of myself. When I received the gift of the Holy Ghost, I felt the spirit and I began to cry.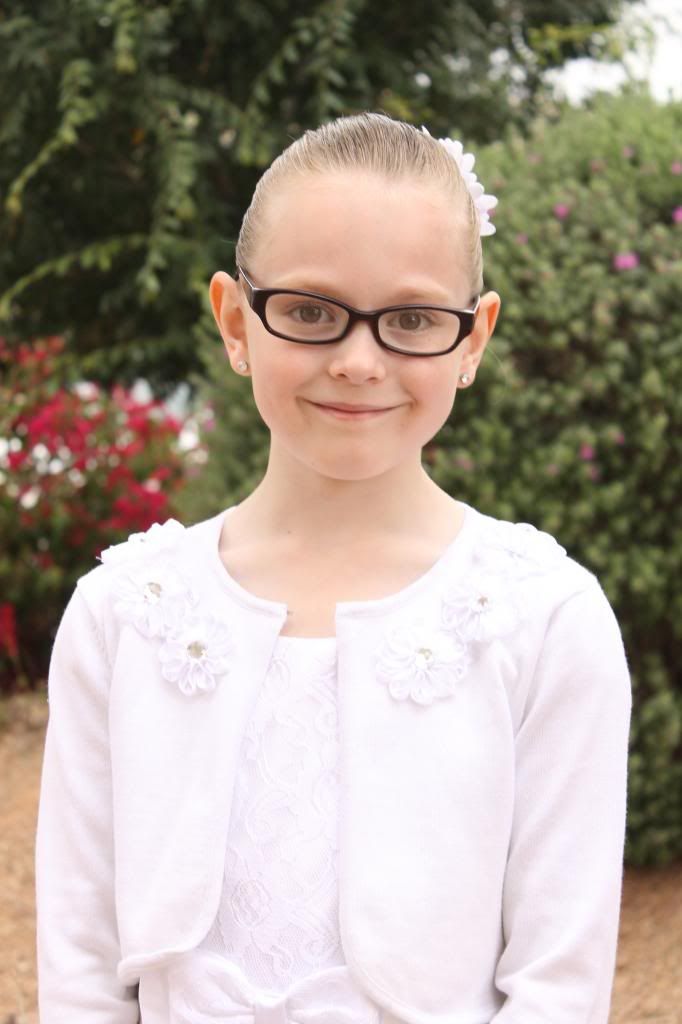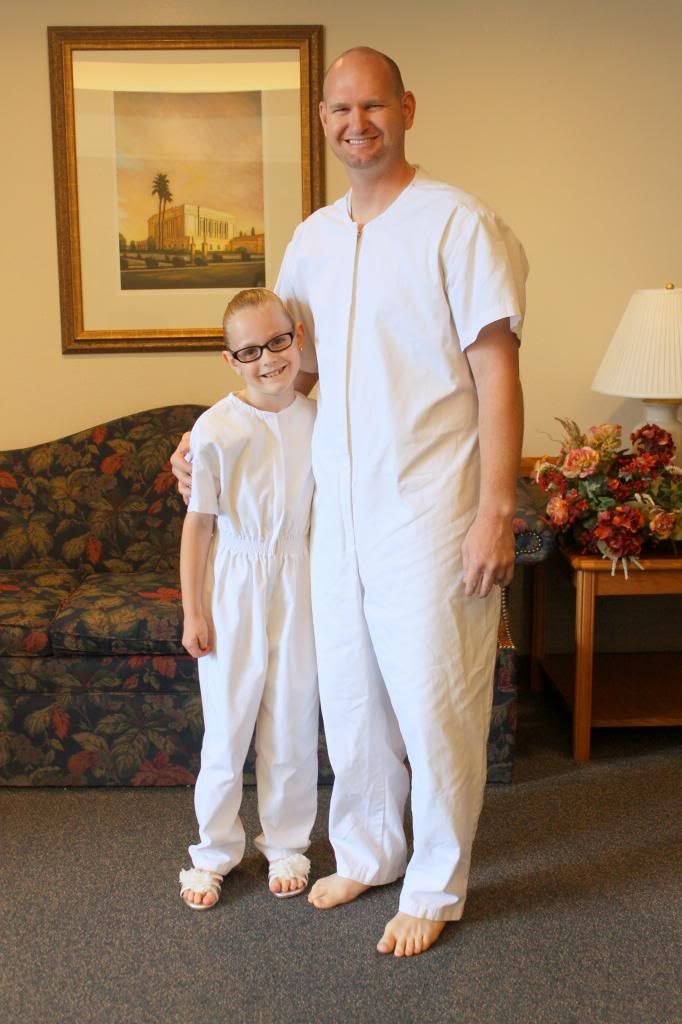 What else could I possibly add? I am so proud of my daughter. And I'm so grateful to the family and friends who were able to join us for her special day.