A month ago we welcomed a new member of the family. Ash is a bearded dragon.
She's just an adorable little baby, and so calm and fun to hold. The kids were so excited to finally get a pet after our long petless period.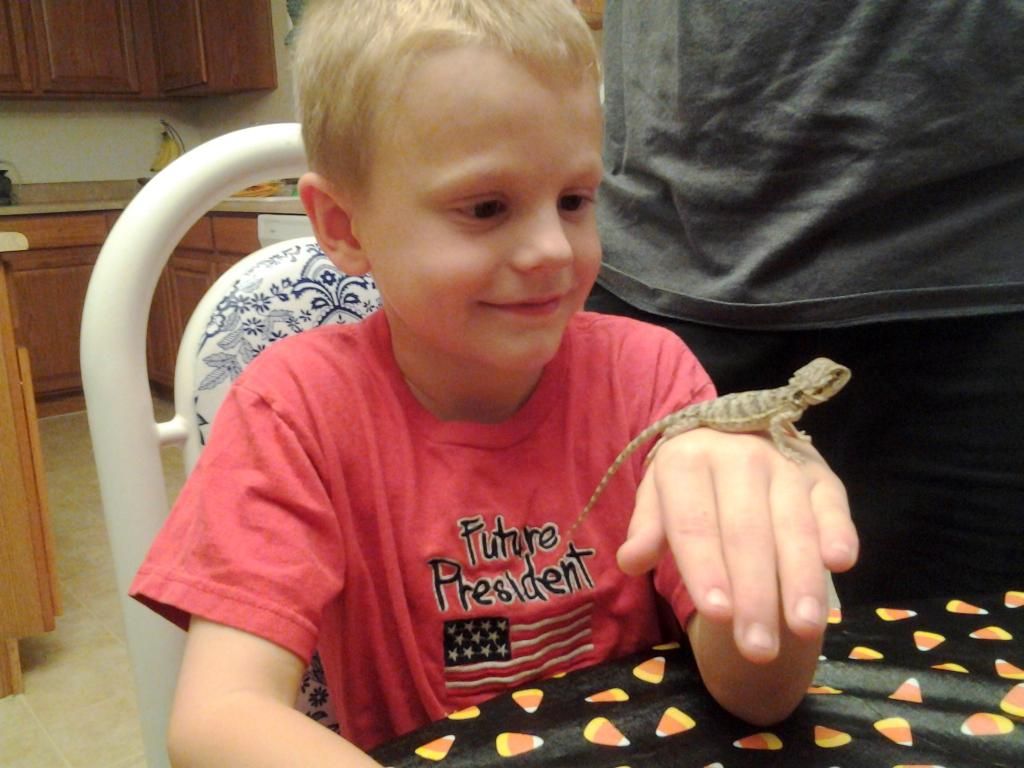 One month later, Lincoln gets to know Ash, up close and personal.