I decided (with some prompting from Chad) to host an open house to showcase all the "stuff" I sell, in time for friends' Christmas shopping. I still had tons of flower hair clips, headbands, etc. from the Sweet Whimsy booth business in Globe. And I also have nursing covers, Mary Kay, and baked goods. It took a lot of prep (probably more than it was worth!), but the result included an impressive spread of goodies that I had to document.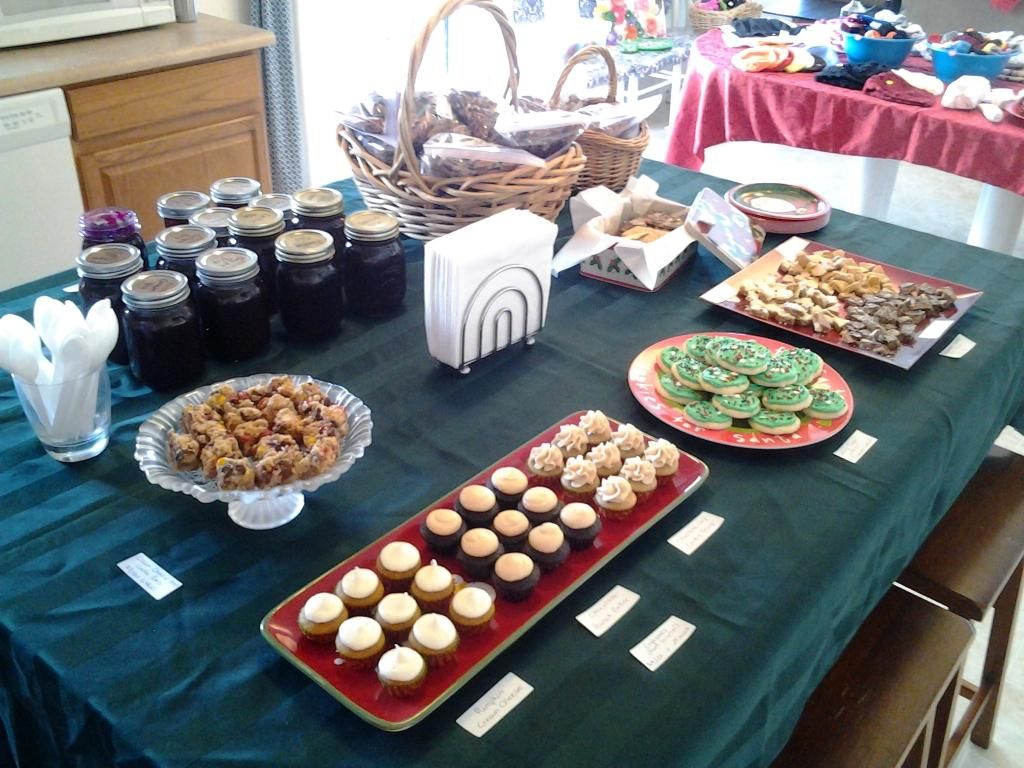 Free samples for everyone:
Chocolate Chocolate Chip Cookie Dough Cupcakes, Chocolate Almond Toffee, White Chocolate Cashew Toffee, Cream Cheese M&M Cookie Bars, Pumpkin Cream Cheese Cupcakes, Peanut Brittle, Pecan Pie, Soft Sugar Cookies, and Chocolate Peanut Butter Cupcakes.