Last summer we bought this little beauty, and we set it up on our tiny lawn in Globe.
It is perfectly at home in our new yard. The kids have spent countless hours "swimming" outside this summer, in an effort to stay cool in the 100-115 degree weather. After Lincoln goes down for his nap in the afternoons, I send the kids out there, after putting up the QuickShade so they don't burn to a crisp. And guess what else we have in this house...a sliding glass door! I can sit at our kitchen table and watch them while they swim.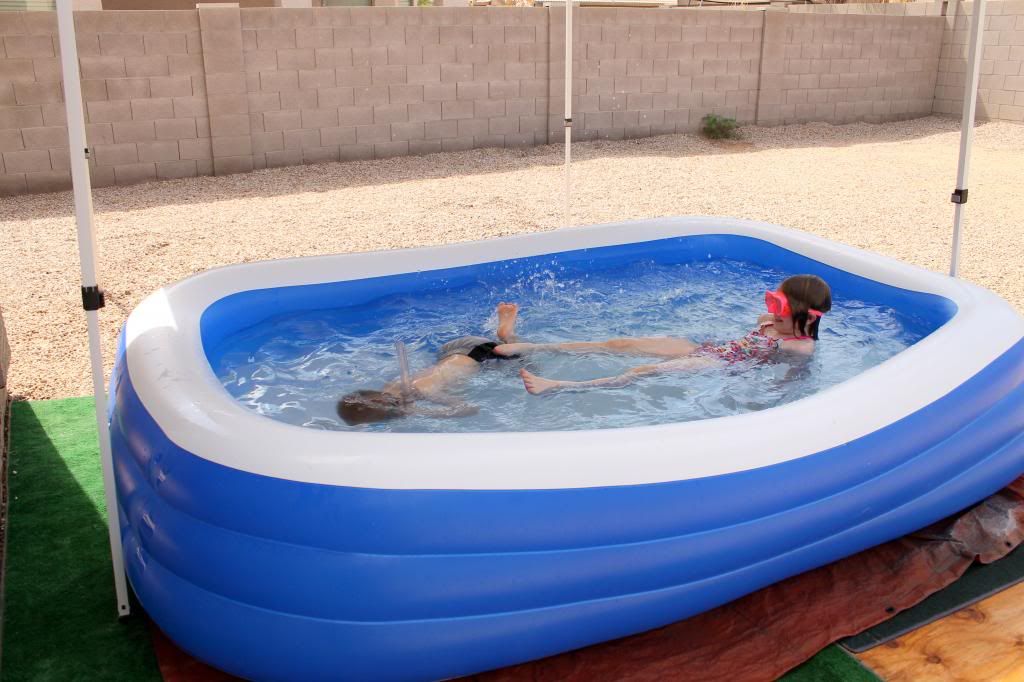 I love it. And I think they do too.